A COURTESY VISIT FROM THE AMBASSADOR OF BANGLADESH IN ANKARA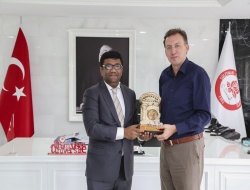 H.E. Mr. M. Allama SIDDIKI, the Ambassador of People's Republic of Bangladesh in Ankara paid a visit to our university to conduct talks on academic relations. By pointing out the historical ties existing between Bangladesh and Turkey, the Guest Ambassador expressed his wishes for the further enhancement and upgrading of the current bilateral relations between both sides.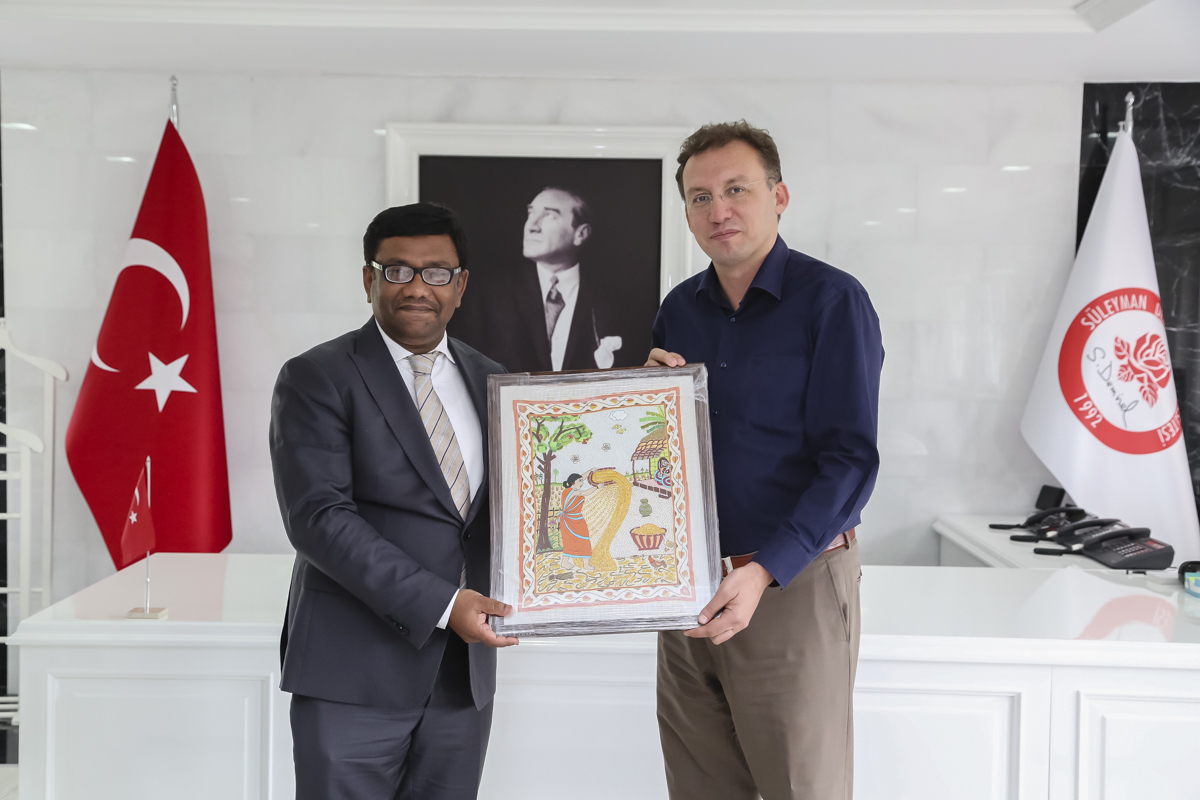 Within the framework of this declaration of intent shared by Prof. Dr.  Hüseyin İlker ÇARIKÇI - rector of SDU, a common will was expressed in terms of the development of bilateral cooperation agreements and further strengthening of academic ties between Bangladesh and Turkey, and development of joint projections under the scope of Erasmus +, Mevlana Exchange Programs and other academic fields. After the interview, a variety of gifts have been exchanged and a certificate of visit has been extended to the Ambassador.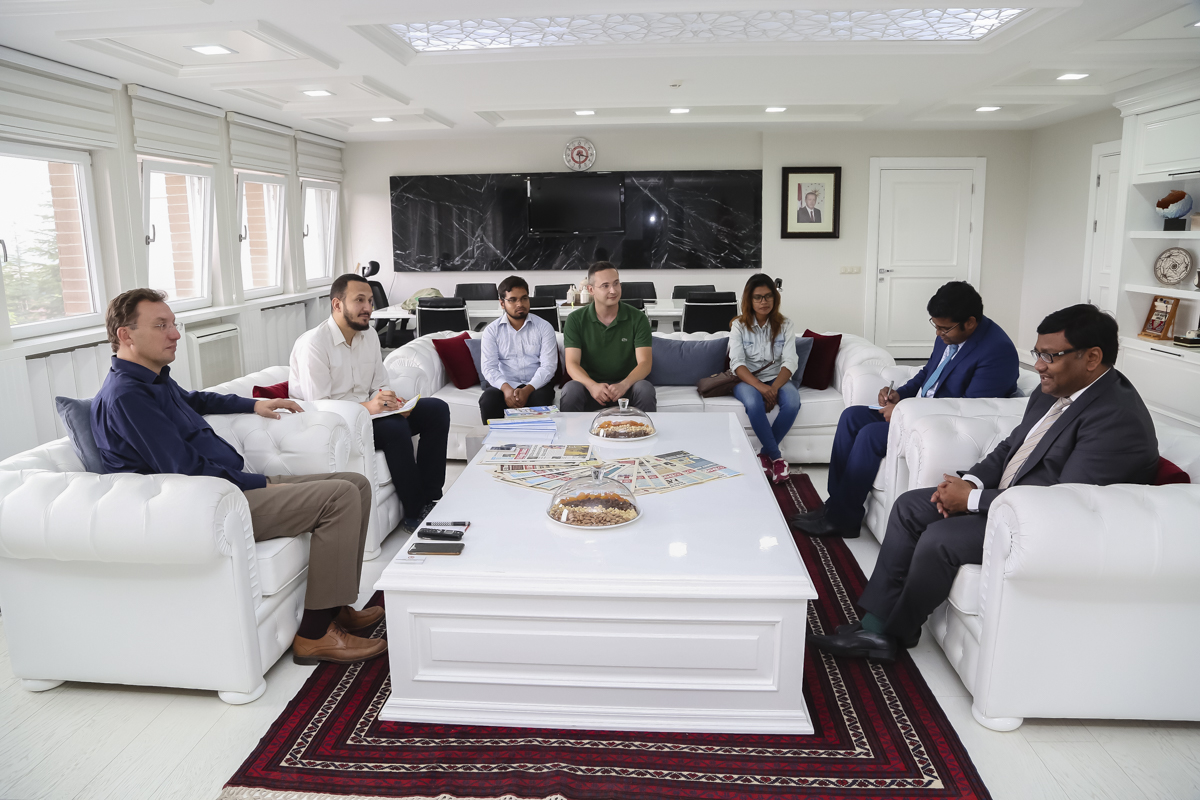 Yayın Tarihi: 21/08/2017
Okunma Sayısı: 2935